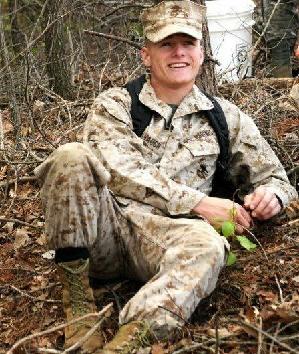 Cavanaugh Twins Memorial
We did it! With your amazing donations along with other generous donations not reflected here, a total of $30,000 was raised and TWO dog sponsorships are under way to honor our sons, Tommy and David. Thank you so very much!
Our prayer is that through continued donations for this wonderful organization in honor of Tommy & David, we can provide purpose and hope to warriors who are fighting to find their way after serving our country sacrifically.
Let's continue to help put more leashes into the hands of our warriors in need! Your donations make a difference!
View More

Cherya Cavanaugh
$900

Achievements

$15,000 Raised
One Service Dog Goes Through Three to Six Months of Training
Event Honor Roll
Pete and Margaret Sherrill
$1,000
April, Ross & Erica Hart
$528
Jeff & Kim Nickerson
$500
George & Jamie Ballou
$500
Jennifer, Chris, Nick Singleton, Bruce Helsel
$500
Laura & Travis Smith
$250
Calvin and Hillary whitaker
$250
Joseph and Felicia Farrell
$250
Jennifer and Mark Turner
$250
Mr. Aaron Neal Bacus
$200
Recent Donors
Pete and Margaret Sherrill
April, Ross & Erica Hart
Happy and Nany
Anonymous
George & Jamie Ballou