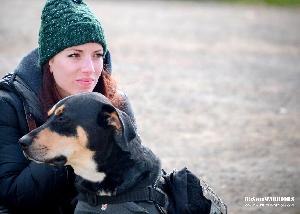 In Vision Eye Care Center Donations
Dr. Webster and her team at In Vision Eye Care Center are passionate about two things: giving back to veterans and dogs. K9s for Warriors is a wonderful program that matches a trained service dog with a veteran in need. Our goal is to raise $20,000 (roughly the cost of matching a dog with a veteran and providing training for both) by the end of the year. For every pair of glasses sold we will donate $5 towards this organization. We challenge you to match our donation!
Thank you for your support!
View More

Heather Webster
$315

Achievements

$1,000 Raised
Four Meals for Warriors
Event Honor Roll
In Vision Kansas City
$400
In Vision Eye Care Center - Columbia, MO (March GL Sales)
$265
In Vision Eye Care Center, Gladstone, MO
$190
In Vision Columbia - May
$150
Recent Donors
Columbia!
In Vision Kansas City
Heather Webster
In Vision Eye Care Center - Columbia, MO (March GL Sales)
columbia