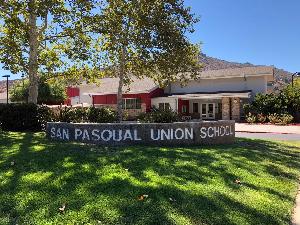 San Pasqual Union School Supports K9S for Warriors
K9S For Warriors is dedicated to providing service canines to Warriors suffering from Post-traumatic Stress Disability...as a result of military service post-9/11.
Their goal is to empower them to return to civilian life with dignity and independence. They are the nation's largest provider of service dogs for disabled American veterans.
To honor and to recognize our warriors, San Pasqual Union School will hold a fundraiser the week of November 5th thru the 9th. Mrs. Kelly's 3rd Grade Class along with our Associated Student Body (ASB) group and staff, will have dog bones available for a donatior of $1 each. Stop by either before or after school to support this amazing cause. Our Little School in the Valley is home to many veterans and active military service men and women, both on staff and community families. Our goal is to raise enough money to purchase 2 vests for the warriors' K9s!
View More

Marcia Kelly
$1,155

Achievements

$1,000 Raised
Four Meals for Warriors
Event Honor Roll
San Pasqual Families San Pasqual Union School
$833
San Pasqual Families SPUS
$322
Recent Donors
San Pasqual Families San Pasqual Union School
San Pasqual Families SPUS
Jonathon
Anonymous
Douglas Ford