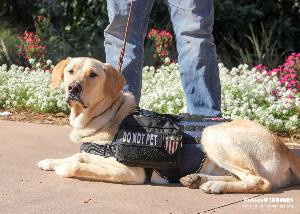 Cheers Park Avenue Car Show
K9s For Warriors is dedicated to providing service canines to our Warriors suffering from Post-traumatic Stress Disorder, Traumatic Brain Injury, and/or Military Sexual Trauma as a result of military service post-9/11.
Our goal is to empower them to return to civilian life with dignity and independence. We are the nation's largest provider of service dogs for disabled American veterans.
Your donation to Cheers Park Avenue's event will make a difference!
View More

Abby Love
$0

Achievements
No Badges Have Been Earned